Make a statement and leave an impression with sleek and durable tiles
Tile flooring is a great, durable option for transforming your space and creating a lasting beauty.
Schedule a Free Estimate
What To Expect With Tile Flooring In A Tampa Home
When it comes to leaving a big impression, many people think of tile flooring first. Used both indoors and outdoors, tile flooring has a wide range of applications. As one of the most versatile flooring options, our tile choices come in a variety of styles and colors. Both stain and scratch resistant, tile can be used in any room.
Compared to wood and laminate, tile is hypoallergenic, easy to maintain, and increases your property value. From the kitchen to the bathroom, even on your outdoor deck, tile flooring easily changes the dynamic of any area. When you choose to work with 2 Day Flooring, we make tile design and flooring installation easy.
Why Choose Tile Flooring?
Hypoallergenic
Durable
Easy to maintain
Versatile
Long-lasting
Indoor and outdoor use
How to Choose Tile Flooring
What makes tile such a versatile choice for your home is that it has different textures, patterns, colors, and styles. Tile comes in marble, encaustic cement, wood-look, porcelain, stone, slate, quartzite, wood, and more.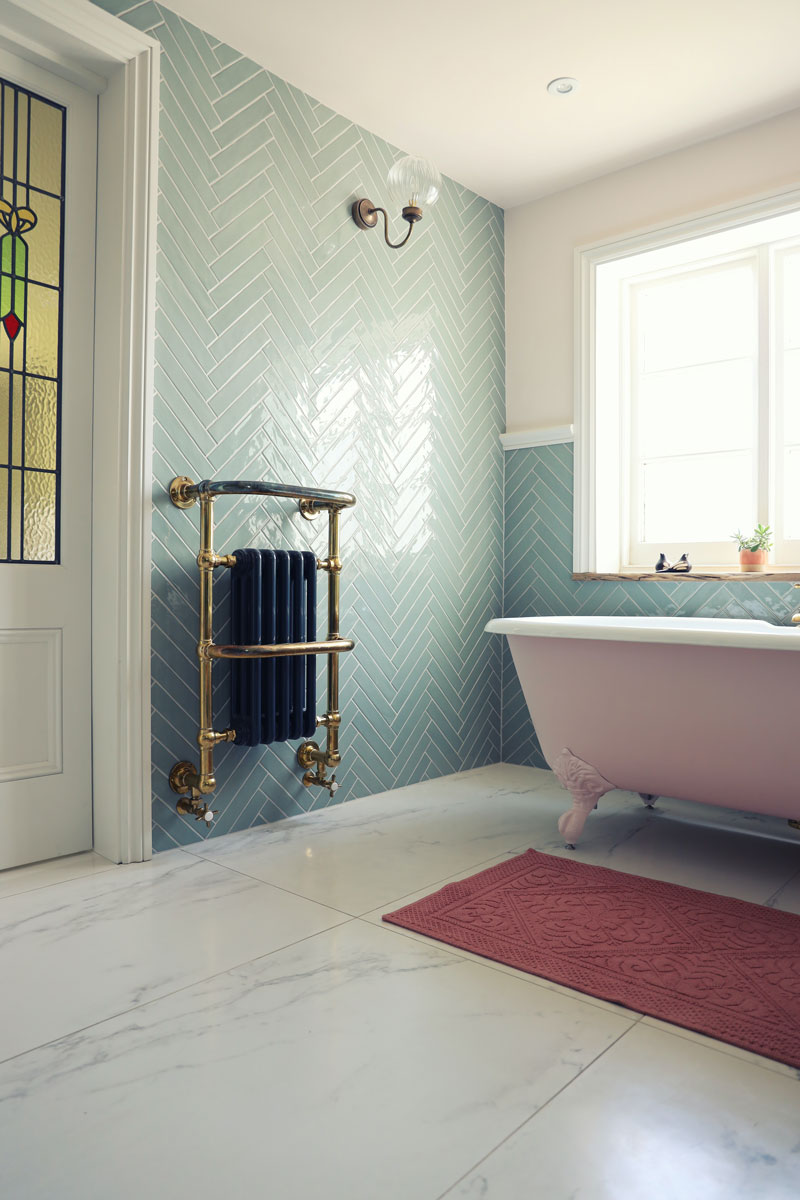 Style is very important when it comes to tile because it's what can bring the entire room together. You can go with a chic or colorful style or simply pick an aesthetic that's centered around stone and wood. Whatever you decide for the room you want to renovate, it's vital that you establish what type of look you want to go for.
For instance, if you're redoing your bathroom, you'll probably want a chic, traditional, or even rustic look. If you're tired of staring at those tiles in your patio, then try something a little more casual or one that's more refined to add a more versatile element to your home – with tile, you are limited only by your imagination.
Similar to styling, you can also decide to include patterns for your tile floors. The patterns you can incorporate in your home vary from exotic mosaic tiles to a more traditional look with simple black and white tiles.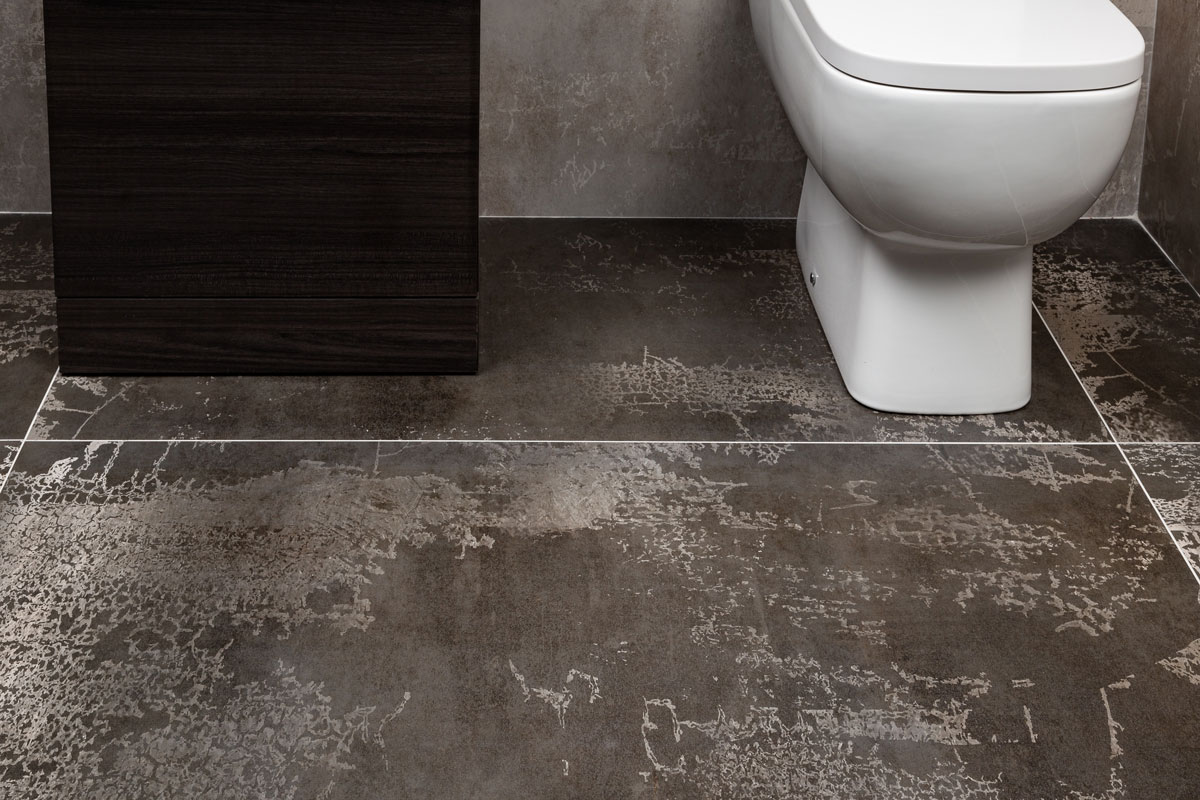 There are several different color choices you have with tile – almost too many. You can choose between a natural look with stone, a hardwood look, or you can go more traditional and incorporate vibrant colored tiles. From beautiful blue-grey to a cream, tiles come in a variety of colors that will spruce up your home.
It's important that before you decide on the colors, that you take into consideration the style, patterns, and the look you'd like to go for. For example, if you want a more rustic look, then it's best that you choose woods or stone looking tiles instead of a bright cerulean.
Where Should You Install Tile Flooring
There are areas of your home that look better with tile flooring and rooms that do not. If you're not sure what rooms in your home would look great with tile, but you're positive that you want tile, then we're here to help you make that decision a little easier.
Bathroom
With so much water, tile is a perfect flooring option for the lavatory. You can pick tiles such as porcelain to add a little depth and brightness to the bathroom or mosaic tile to add some dimension.
Laundry Room
Laundry rooms are the perfect room for tiles because you never know when your washer might become a little spastic. In this room, you'll want to try porcelain or even vinyl for a less pricey option.
Family Room
In Florida, the coolness of the porch tile will keep you comfortable during the hottest months. Some options you should check out are stone tile flooring and engineered wood to add a little warmth.
Sunroom
The sunroom will look great in ceramic because of the casual look it can provide for your room. If you want a more classy look, then porcelain is a great option as well.
Basement
Tile in the basement will eliminate any issues if you have flooding problems or if you keep your washer on the lowest floor, then you won't have to worry about water destroying your tile.
Kitchen
The kitchen is one of the best places to put tile because accidents happen all the time and cleanup process is a breeze if you spill something on the floor.
Mudroom
With tile flooring in a mudroom, you won't have to spend time cleaning up when you could just quickly sweep up any dirt or debris. Porcelain tile is a great option for mudrooms.
Drop Us a Line
"*" indicates required fields